« Back to events
Birthday
24 Feb - 25 Feb 2018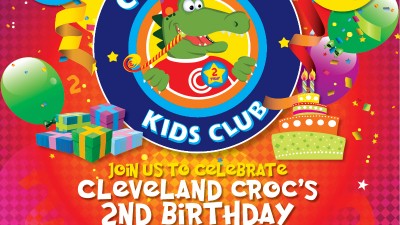 Can you believe it? Our very own Cleveland Croc turns 2 this month so, to celebrate, we're having a big birthday bash in Newton Mall in the Centre on Saturday, 24th February and you're all invited!
There'll be loads of fun and games for all the family and Cleveland may be joined by some special guests and it's all free!
So, save the date and pop in down to Cleveland's big bash – there's a piece of cake with your name on it!