« Back to events
Car Parking
31 Jan - 31 Dec 2018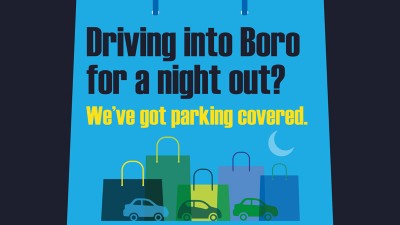 Just a reminder that, if you're heading into Boro for a night out and need a place to park, you can take advantage of our fantastic parking offer.
From 6pm until midnight, Monday to Saturday, you can park in our rooftop car park for just £1.50 and, on Sundays, it's a flat rate of just £1.20 all day.
Located in the heart of the town centre, we have over 600 parking spaces, with dedicated parking bays for the disabled, plus Parent & Baby bays.
So, if you're looking for a safe, secure, convenient and cost-effective place to park on your big night out, we've got it covered.